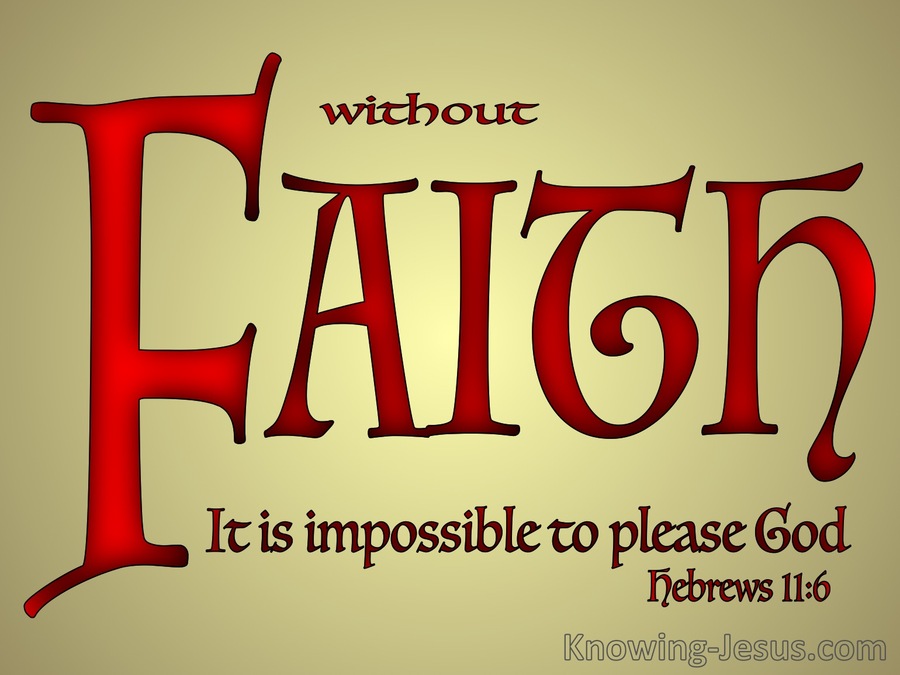 6 And without faith it is impossible to please God, because anyone who comes to him must believe that he exists and that he rewards those who earnestly seek him.  Hebrews 11:6
It is impossible to please God without faith.  Salvation is based upon faith in Jesus Christ alone.  It is not based upon works or performance.  For if righteousness and salvation were based upon works and performance, man would have something to boast about.
But without Jesus Christ we are spiritual bankrupt.  God rewards those who diligently seek Him.  Being diligent speaks of continual pursuit of Almighty God.  When we come to Christ and make the decision to follow Him that is only the beginning.  The decision to follow Christ is a decision to walk with Him on a daily basis and to continually seek after Him with our whole heart.
When we come to God we must believe that He exist.  There are many in the world who reject the existence of God.  They believe that the world revolves around them and they don't believe they are accountable for the way they live their lives.  But all will stand before God some day and give an account of the way they have lived their lives.  They will give an account as to whether or not they truly made Jesus Lord and Savior of their lives.
A decision to follow Jesus Christ is a decision to abandon our lives unto God.  We decide to deny ourselves and pick up our cross.  For in following Jesus Christ our lives no longer belong to us.  When we come to Christ our lives belong to Him and the driving force of our lives is the will of Almighty God.