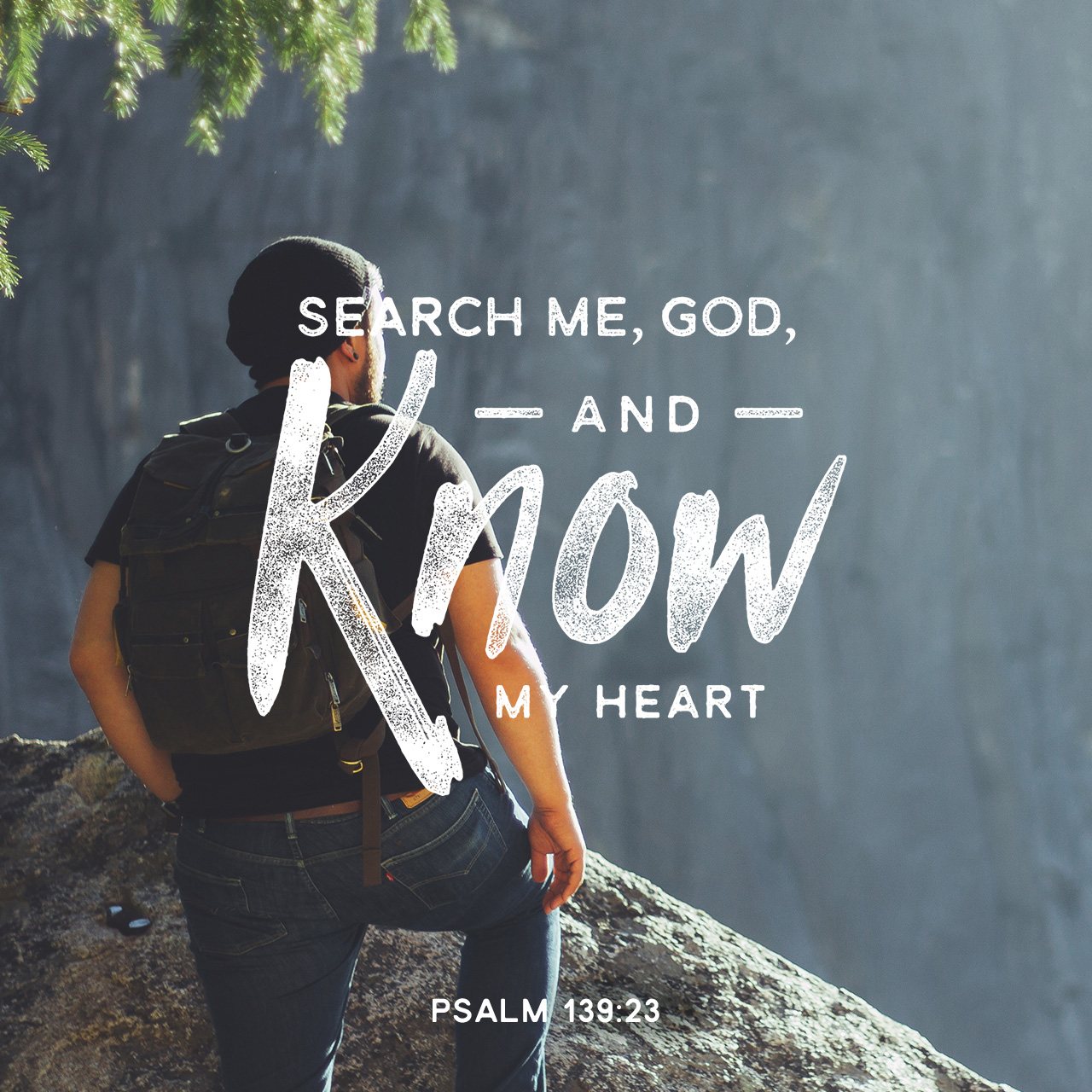 Search me, God, and know my heart; test me and know my anxious thoughts. See if there is any offensive way in me, and lead me in the way everlasting.
As the Psalmist is writing these words he is asking the Lord to search his inner most workings.  When we are walking in right relationship with the Lord we will desire for God to search our hearts.  If we are truly walking in obedience there is nothing that we will hide from the Lord.
Our desire will be for the Lord and His kingdom.  We will desire to use our lives and our decisions on a daily basis to glorify and honor the Lord.  But if we do have areas in our lives that need to be corrected the Holy Spirit will convict our hearts and we must heed and respond to the conviction of the Holy Spirit.
In our lives we will naturally have anxious thoughts because from time to time our eyes may get focused on circumstances and any time our eyes are taken off the Lord anxiety, worry, and fear will naturally creep in.  But when our minds and hearts are stayed upon the Lord we will experience the peace of God in all that we do.
May we this day desire to be vulnerable before the Lord and walk in deep intimacy with Him.  May we desire to know Him in greater ways and simply use our lives for His glory.  Our time on this earth is but a breath compared to eternity.  May we be obedient as we follow the leading of the Holy Spirit.