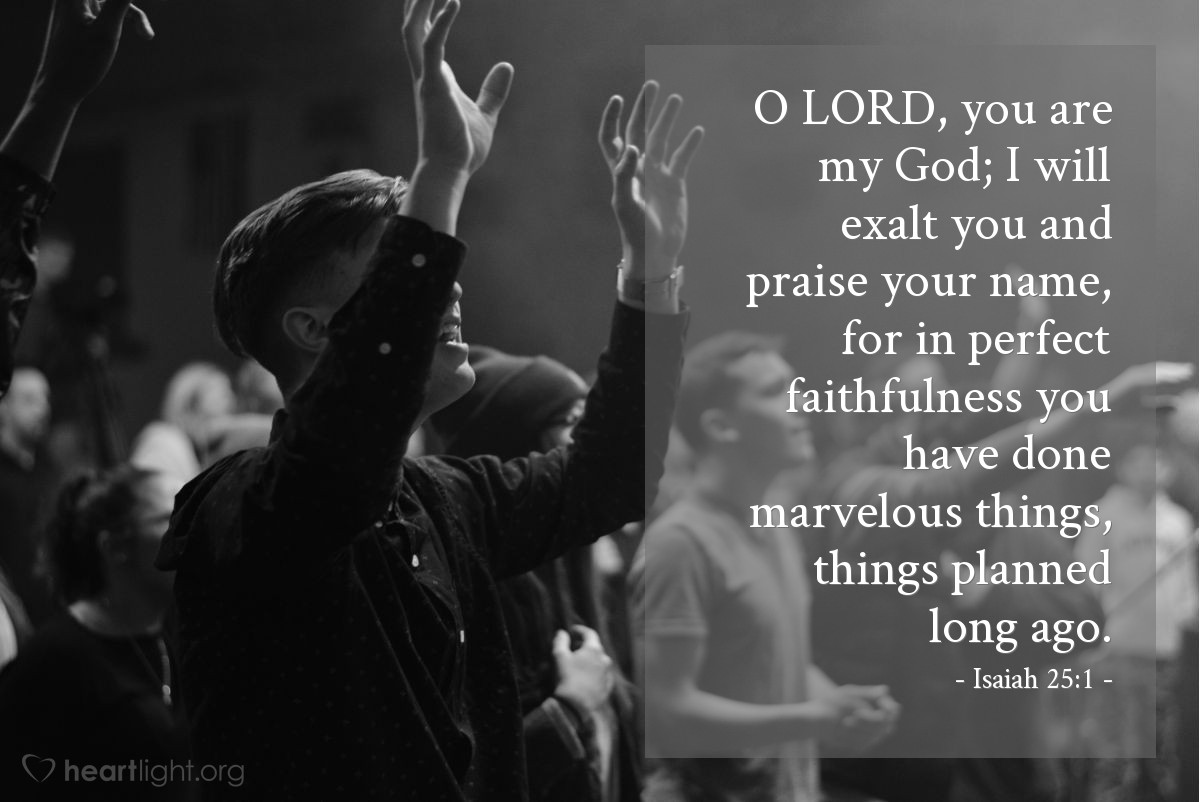 Lord, you are my God; I will exalt you and praise your name, for in perfect faithfulness you have done wonderful things, things planned long ago.
The Lord is perfect in all things and that includes faithfulness.  Many times when we are waiting upon the Lord and His time it can be very hard for us because we live within time and cannot see beyond today.  But God exist outside of time and sees all things.  He sees the end from the beginning and He is fulfilling His plans and purposes by His grace and power on a daily basis.
The plans He has for us were established before the foundations of the world.  He has placed us on this earth for such a time as this.  He has created us with a unique plan and purpose.  There is no one else like us on this earth.  As we seek Him daily and come to know Him in greater ways we experience His peace and presence in greater ways.
We become more sensitive and more aware of the presence of the Lord.  His voice becomes much more clearer and His leading and His guidance becomes clear.  We learn to praise Him in every situation because we know that He is working all things together for our good.  Walking in deep intimacy with Him and seeking Him daily is key for our relationship with Him.  The more we come to know Him, the more we will be used by Him in greater ways because every decision we make will align with His heart and His will.